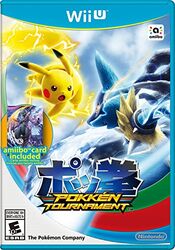 Pokkén Tournament is a fighting game by Bandai Namco Games and The Pokémon Company. It combines elements from Bandai Namco's Tekken series with characters from the Pokémon franchise. It was released in Japanese arcades in 2015, with the Wii U version launched internationally on March 19th, 2016.
Playable characters
Edit
Pokkén Tournament features a total of sixteen playable Pokémon. Two, Mewtwo and Shadow Mewtwo, are unlockable.
Development
Edit
Pokkén Tournament was teased in Summer 2013, with trademarks being filed around the same time. The game was formally announced in 2014 with Machamp and Lucario both being confirmed. Little else was confirmed about the game until early 2015, when more footage of the game was shown and three new characters were confirmed. Trailers of the game continued to be released until the game launched in arcades.
After launch, DLC was added in the form of events, adding new Support and Playable Pokémon. Boss fights with Shadow Mewtwo were also introduced in this form. The game was announced for worldwide release on the Wii U in late 2015 alongside a trailer for Pikachu Libre.
Opening cutscene
Edit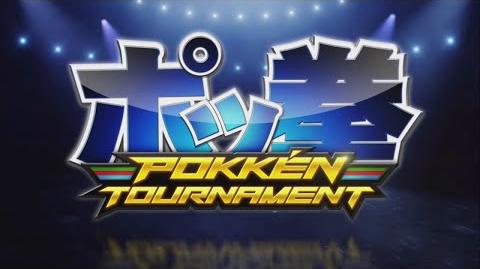 External links
Edit
Ad blocker interference detected!
Wikia is a free-to-use site that makes money from advertising. We have a modified experience for viewers using ad blockers

Wikia is not accessible if you've made further modifications. Remove the custom ad blocker rule(s) and the page will load as expected.